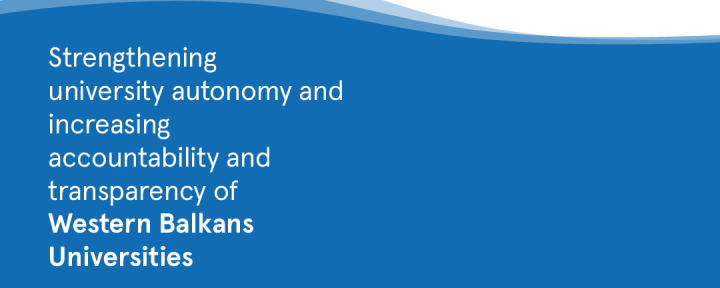 The implementation of the STAND project begins, Rector Nimani participates in the opening
From 3rd to 5th of March, the rector of the University "Fehmi Agani" in Gjakova, Prof. Ass. Dr. Artan Nimani, Vice Rector for Teaching and Student Affairs, Prof. Ass. Dr. Vjollca Dibra and Mr. Denis Spahija, Head of the Office for International Cooperation, participate in the opening of the project "Strengthening university autonomy and increasing the accountability and transparency of Western Balkan universities / STAND", organized by the International Business College Mitrovica (IBC-M), i supported by Erasmus +, which will last 3 years.
The STAND project aims to include investments in strengthening mechanisms that ensure the long-term sustainability of university autonomy, transparency and accountability, increase professional capacity, and support for academic and managerial exchange between partners. This project envisages cooperation between HEIs in the Western Balkans, relevant ministries and partners of program countries.
This project includes 17 partners from the Western Balkans and the EU, including the University "Fehmi Agani" in Gjakova.